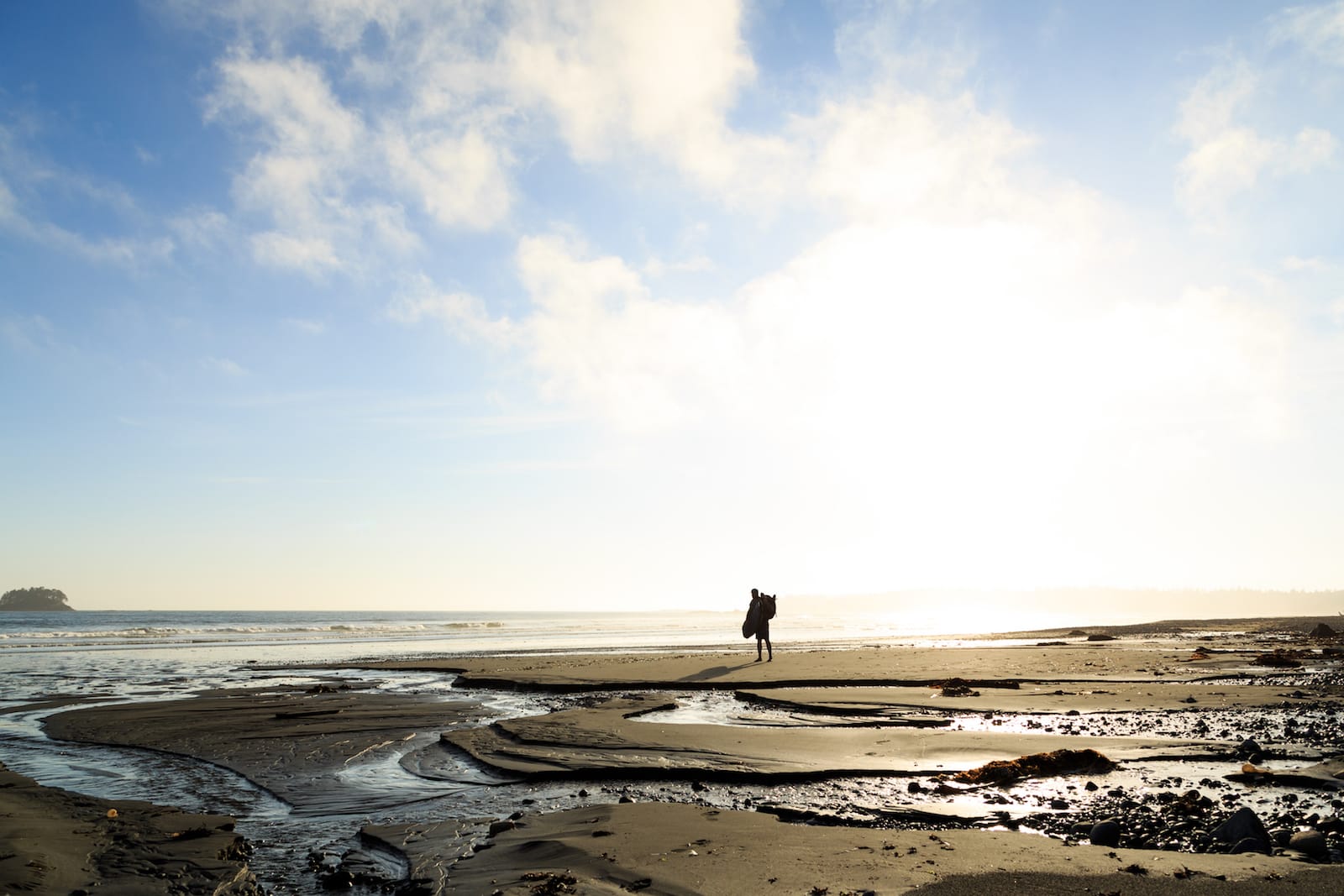 Nothing really happened today, so I'm going to write about Tofino earlier this week instead. The nothing that happened today included working from The Vault (again) and The Buzz (again), with break for lunch at Riso in between. I had hoped to work from Riso today since it was the last location on my list in Nanaimo, but providence would not have it so. I didn't have a notable conversation with a random coffee-drinker or café-goer, so today failed from a reach perspective. That's why I'm just going to write about Tofino.
---
So, Tofino. What a strange word, and a great name for a town in the Pacific Northwest. The town sounded great, and I was really excited to work from it for a few days. Unfortunately, plans did not like my excitement and decided to change. The friend I drove up to Vancouver Island with ended up getting a campsite with one of his friends nearer to Ucluelet, which is 40km from Tofino. I was hoping to stay at a guesthouse in Ucluelet, but when I arrived and looked over the place I was disappointed, so I asked them if I could cancel. They weren't very happy to hear that and told me they would try to rebook the spot, which they did.
I ended up sleeping in my friend's Hyundai Santa Fe from Monday to Wednesday this week. Two nights in a car is not that bad, but the only other time I've slept in a car was when I was at a church retreat at someone's house and the sprinklers came on in the middle of the night. We couldn't shut them off and our tents were getting destroyed, so everyone slept inside — everyone except the snore-shy, which was mainly me. I slept in the back of my Subaru Impreza and destroyed my back. I don't recommend that.
With little car sleeping experience, I set out upon the adventure with lots of energy. On the way to the coast, we hiked part of a mountain outside Cathedral Grove — because going off the trail is my thing, with all respect to nature — and shot some photos of us doing silly things (shooting photos). After we got to the campsite and set things up, it was surf time, so my friend got his gear ready and called the guy we were splitting the campsite with, who was photographing a wedding that afternoon. We met up and headed to Florencia Bay, a secluded area that required a bit of a hike. It was beautiful, and mostly through a rainforest. Toward the end, we descended a hundred or so stairs, and I wondered how going back up them a few hours later would be. It wasn't actually too bad, and I had my friend's pack then as well.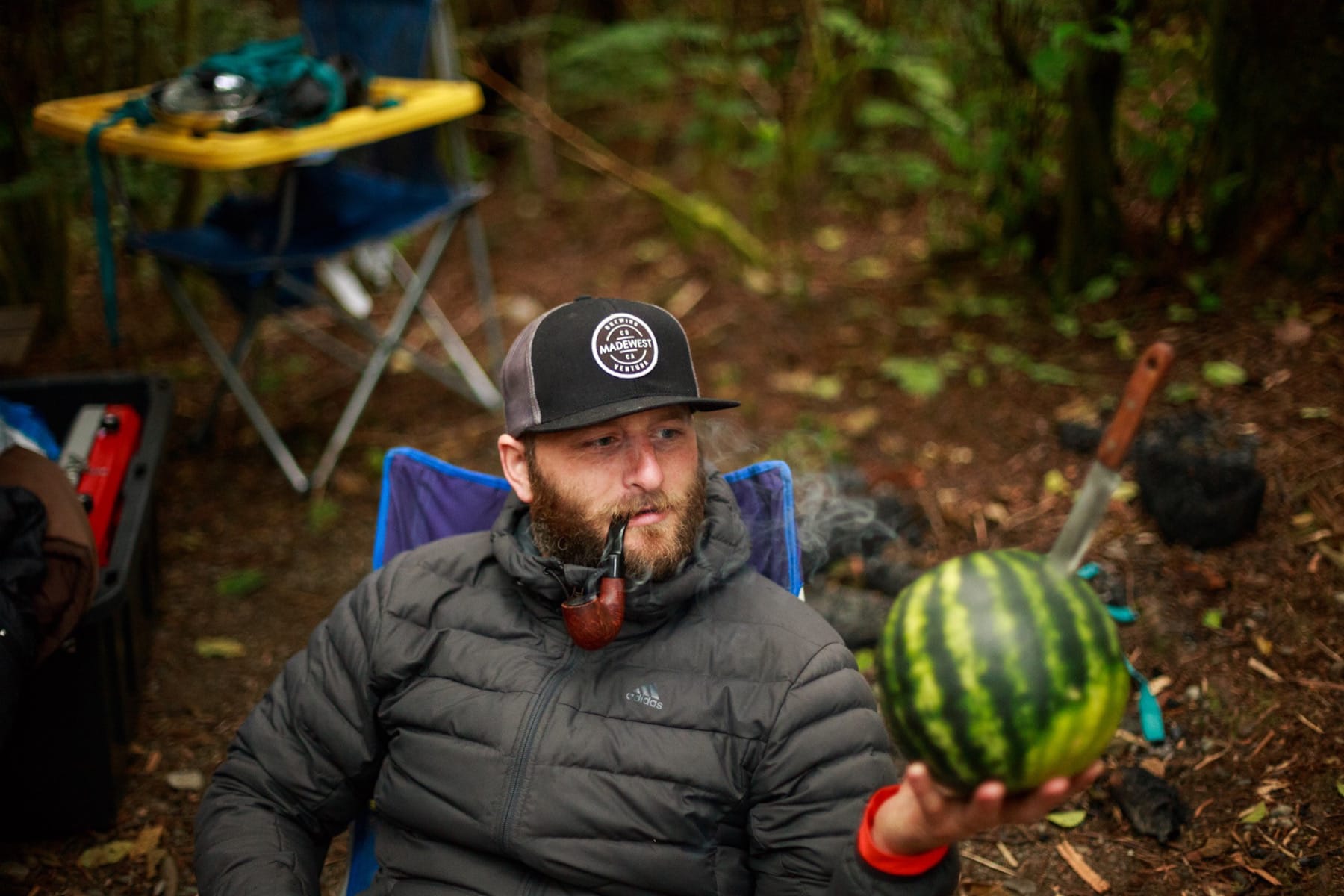 On Monday, I exceeded every goal my Apple Watch was tracking. I took 17,000 steps and walked over 8 miles. It was quite the day, and it felt nice. But I didn't get much sleep that night, and the next day it was mostly rainy. We tried to find some surf, and eventually settled on Cox Bay, which had 2- or 3-foot waves throughout the day with some 5-foot ones thrown in. I wanted to get some work done instead of taking all the time off, so after asking four people I found a surfer's café at one of the coastal lodges. They said they had wifi and I could use it if I bought a drink. I bought a drink and their wifi was down. Happens every time.
Instead of doing some work stuff, I accepted that I'd have to take the days on the coast off and got to editing a few of my photos from the trip. Lightroom drained my battery at 1% a minute, I swear. After an hour and a half, my battery was almost dead, so I headed back out and we went into Tofino for a bit. We went to Tofino earlier that day as well. We got to see the coffee shop I was very excited to work at, Rhino, and it made me sad just to be there since it was so far from the campsite and I didn't have a car. We spent more time at Tofino Brewing Company than the coffee shop, alas. And I still don't like going beer tasting. I've done it twice on this trip and it's just not doing anything for me.
---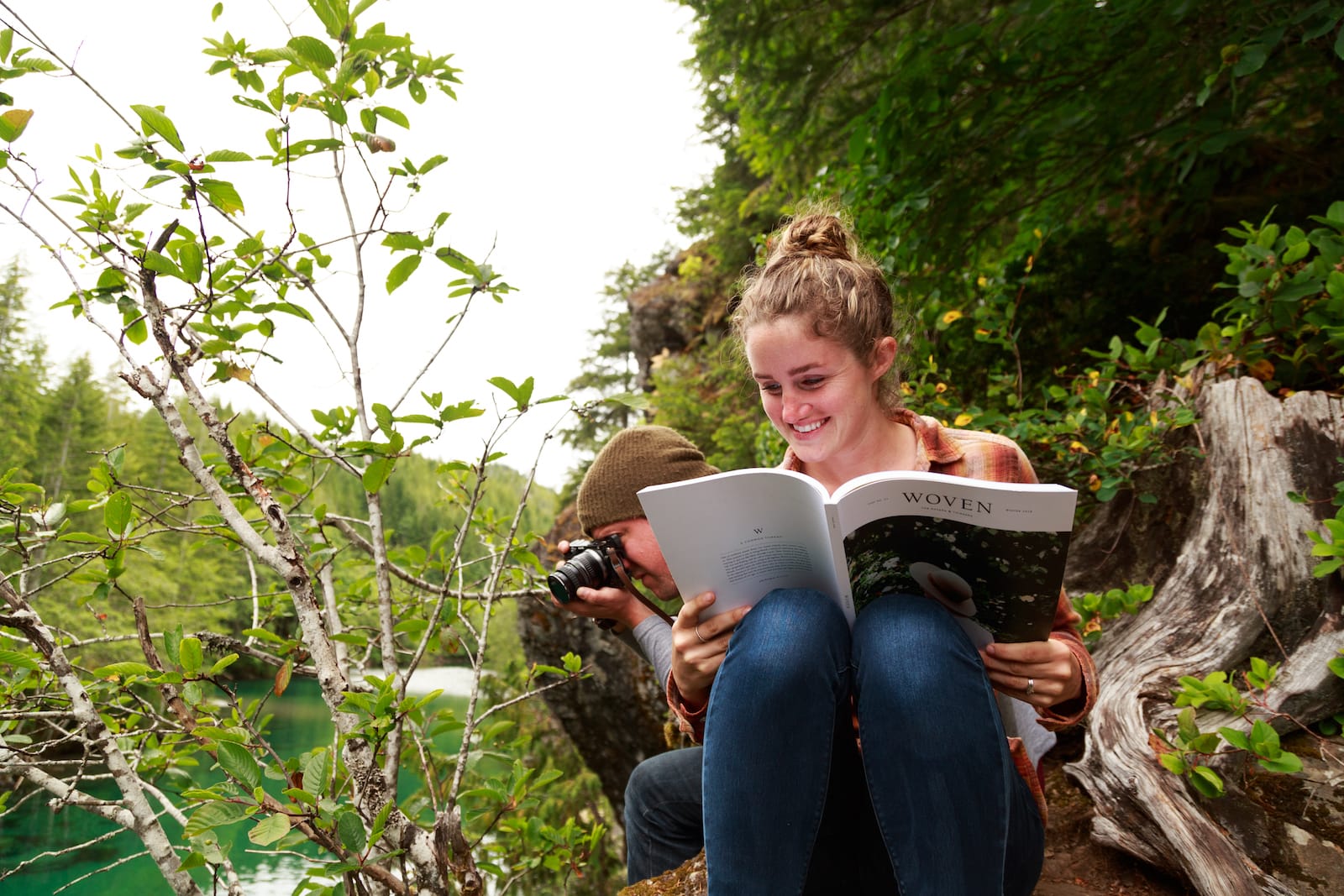 That's about all I want to summarize. The trip wasn't as good as it could have been. Looking back it wasn't even that bad, but when I was in the moments I got pretty thrown around. It took me a few days to get back to things here in Nanaimo, and now I'm about to head to Vancouver for my final few days in BC. I wish I got to spend some quality time in Tofino. That will have to wait for later it seems. For now, I'm going to sleep, because you probably noticed the publish date on this is not Saturday, and I shouldn't be awake.