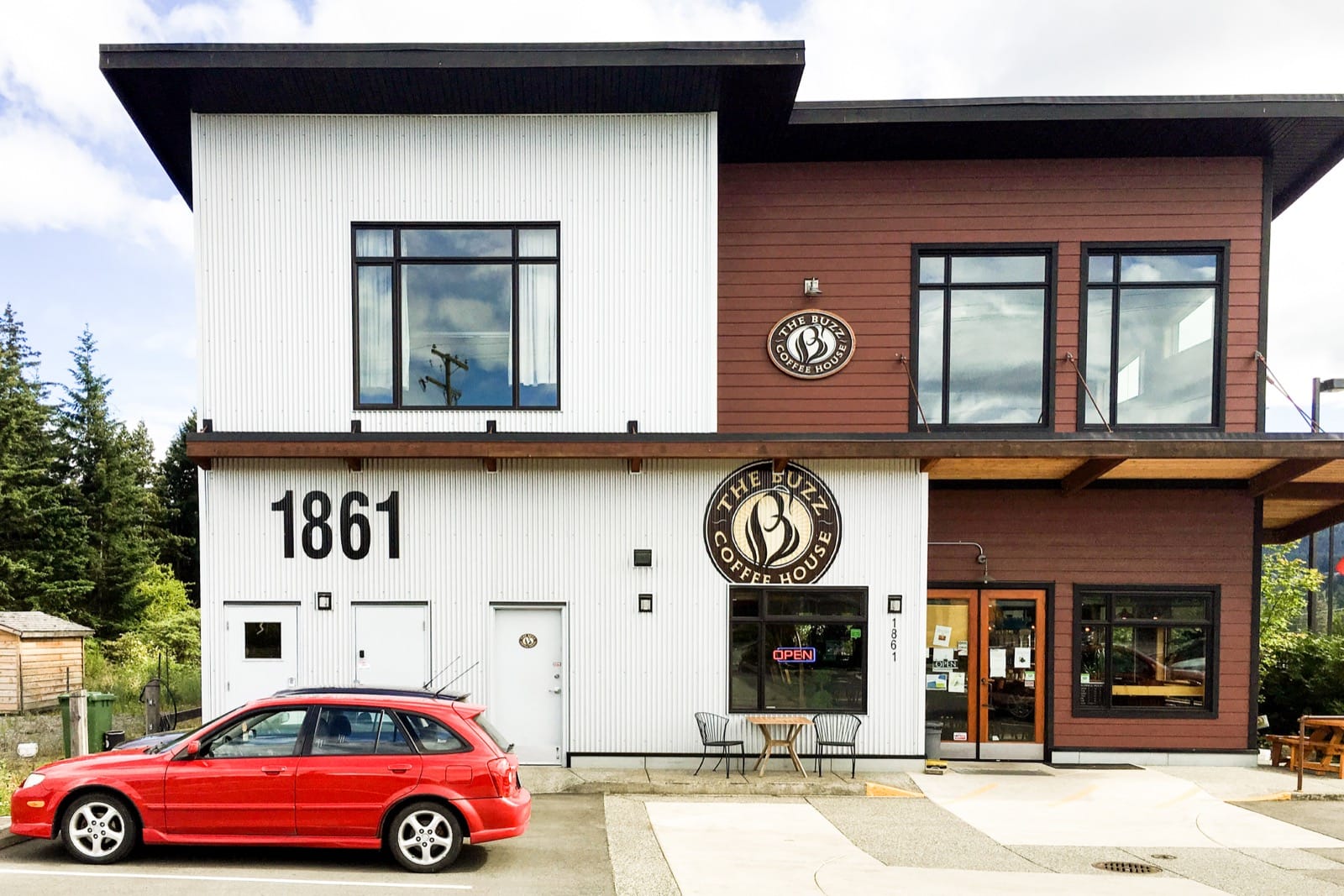 It's been quite a day. And that doesn't mean tiring as it has with the past few days. Today has been awesome. There's so much awesome I can't think of what to share first. It's definitely not WWDC, so let's talk about The Buzz.
The Buzz is a coffee shop here in Nanaimo.
---
(I'm in Nanaimo, BC, by the way, after a long drive from Washington early yesterday and a two-minute border crossing in which we were made aware that apples aren't allowed in Canada and we should stop at the building ahead before entering, but they told us to just enter once we got there.)
---
Okay back to The Buzz. It's one of those local coffee shops. Not super trendy, but definitely nice. It looks like something you'd find in the South Lake Tahoe Village. There's a lot of wood everywhere and the long tables are apparently for sale. Their drinks menu is typical of a coffee shop that first roast in house: Attention isn't drawn to one item over the other and their smoothies are pretty good but apparently not entirely real fruit. I got a blueberry lemonade smoothie based on the barista's recommendation. It was pretty slick.
Right when I walked in, I started chatting with the cashier, who just started working there a little while back. His name is Chris. He moved here from Hamilton, ON because he got connected with a house of guys and had a romantic idea about Nanaimo. I asked him if that went away and he said it definitely did. Nanaimo, from what several people have told me, is just one of those cities. Nothing bad, but nothing exciting. Aside from bathtub racing. It's the world capitol and pioneer of that.
Despite knowing that this place is not exciting, I decided to stay in a suburb at an Airbnb that's $53 a night. It's actually really nice. I even made a video tour for the fans. Today I had to walk to The Buzz, but now I'm borrowing a bike from the owner of this Airbnb.
Now this place really isn't that exciting, but I'm excited because I met some great people today. The first was Chris, coffee shop guy. Then I overheard two guys chatting about theology and marital counseling. They hung out for a few hours, so I eventually made my way over to their little spot and introduced myself, as I do. By that time, the guy's wife had joined him. They go to a local church called Oceanside, which has a nice website, and live in the apartment above The Buzz. Andrew, from somewhere near Brighton, looks like one of my coworkers. It was scary. His wife, Camilla, sings in a local band.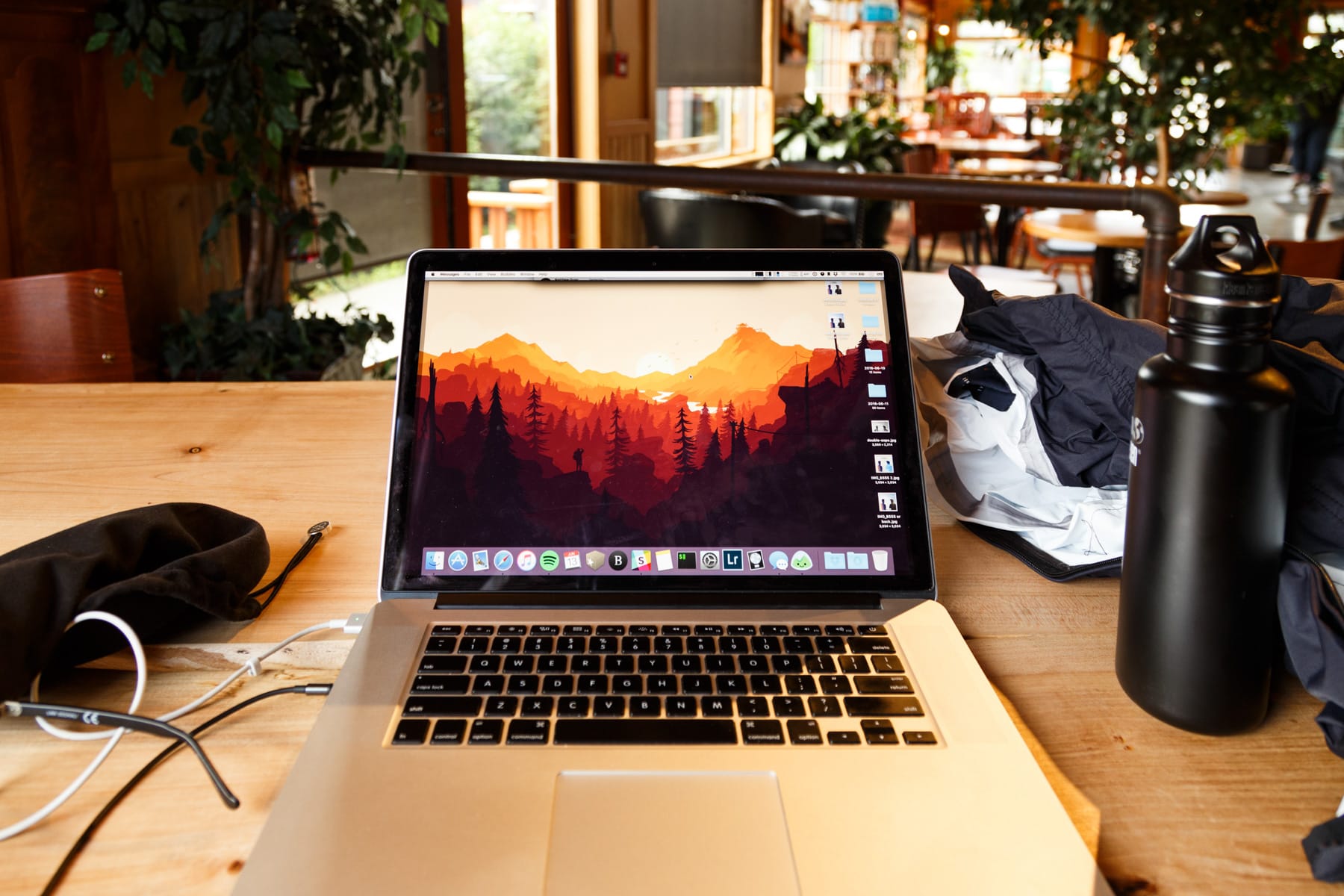 I have to jump subjects at this point. We talked about a bunch of stuff, and Andrew uses 1Password, but the biggest takeaway was that they have some local bands here in Nanaimo. Several of them are playing at The Queens on Friday night. And they're good. I don't usually have such cool experiences in coffee shops, maybe because I don't talk to random people enough, but this made my day. I added it to my calendar and listened to the headliner on Spotify. I'll probably buy their latest release at the show.
There's also a young adults hangout thing that the church does on Wednesday night. Why turn down the opportunity to be a stereotypical Christian? I'll be there. At least I have things to do now, rather than wandering around the city or reading Out of the Silent Planet alone in my Airbnb while eating leftover phở.
---
The Buzz was especially interesting because it has a piano. I didn't get a chance to play it, but that's on the list for tomorrow after I work from a different spot.