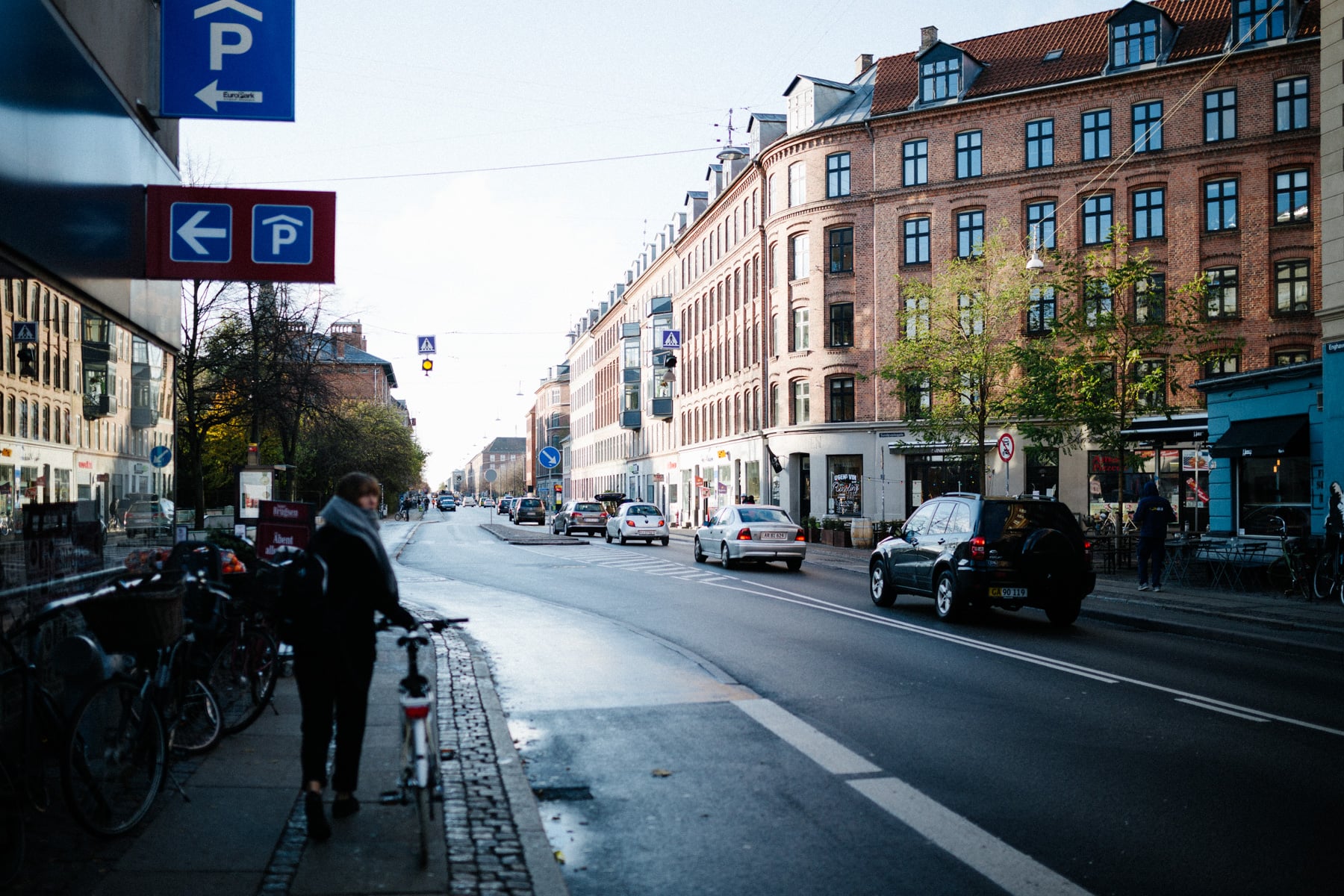 What's a great day until you write about it? A great day no one has read about. I just made that one up (with my remaining energy).
Today was truly fantastic. I'm in Copenhagen this week, my wrist and shoulder hurt from typing all day, and I still want to write this to get it up there in the cloud-thing. It all started with some green juice at Kaffestuen Vesterbro this morning. I've been going there each morning to chat with one of the baristas, one of the first people I met in Copenhagen. She's been a super helpful suggester-of-places-to-caffeinate. And one always needs such a human in their lives.
After a bit of work and some writing for my weekly team update, I walked across town to Prolog, a small coffee shop and roaster recommended by the folks at Democratic Coffee. I met the two guys who started it and chatted with them a bit about the World Barista Championship results, Noma, the fanciest restaurant in Scandinavia, and their wonderful Honduras espresso. I also had way too much coffee, but that's how good days start.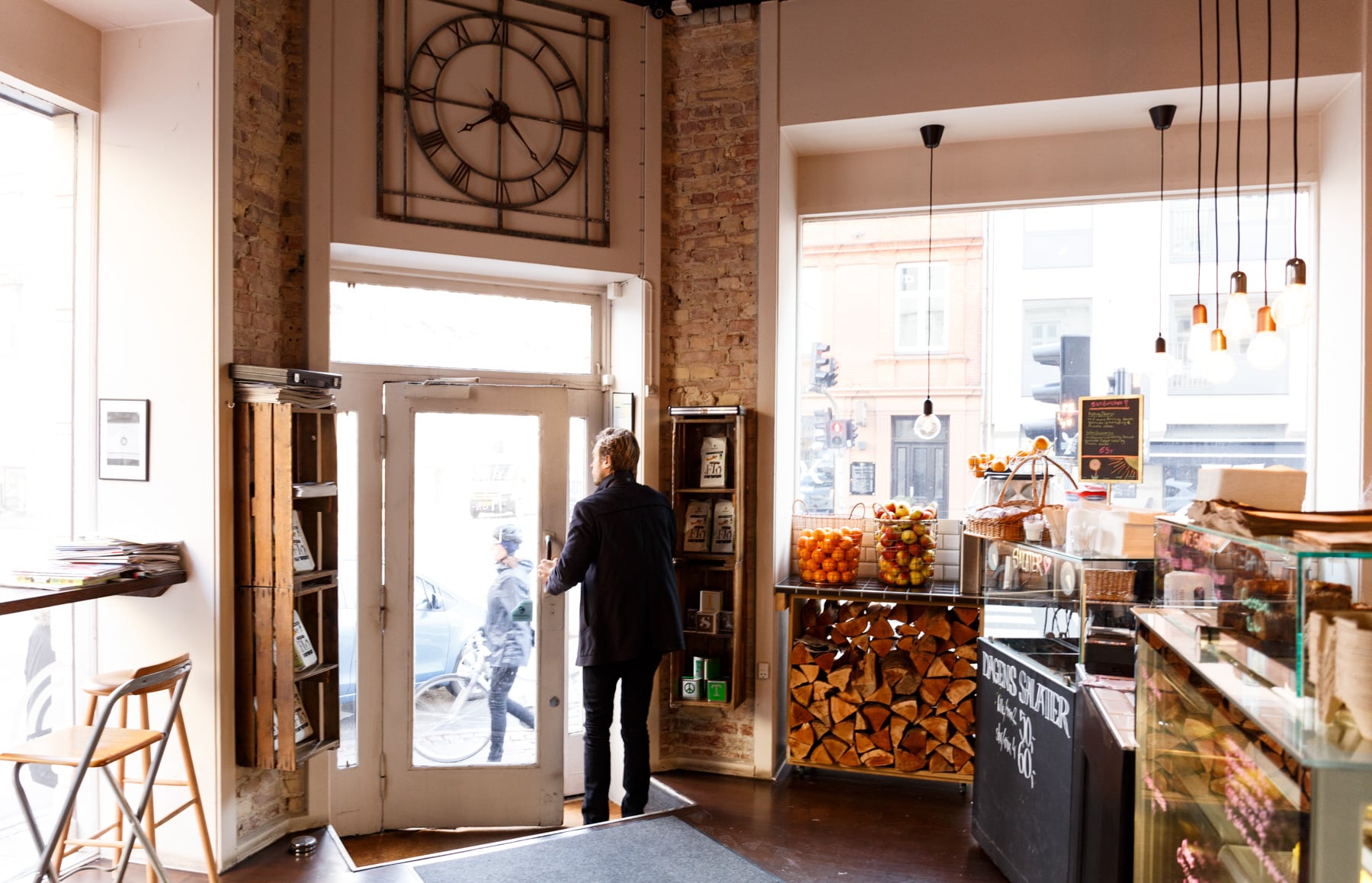 Next up, I grabbed a train to Nørrebro and walked to the aforementioned Democratic Coffee. It's a unique place, appearing as a coffee shop but with one door leading into a public library. I got a small lunch — what one might call affordable — and continued the day's work for a few hours. Then I had the big event of the day, meeting up with Michael Flarup, the fantastic guy who designed this site's logo.
For a little bit this afternoon, Michael and I got to chat about non-political things. I told him a bit about my mission in traveling, which seems to change pretty often. He inspired me to keep pushing it and keep creating constantly. I miss having people telling me that kind of stuff, because after a while you need to hear that creative behavior is appreciated and your job is not all that counts. Then of course we also made our way to some politics and got stuck there for a little too long, so we diverted to talking about stickers and the ergonomics of Apple's new wireless keyboard.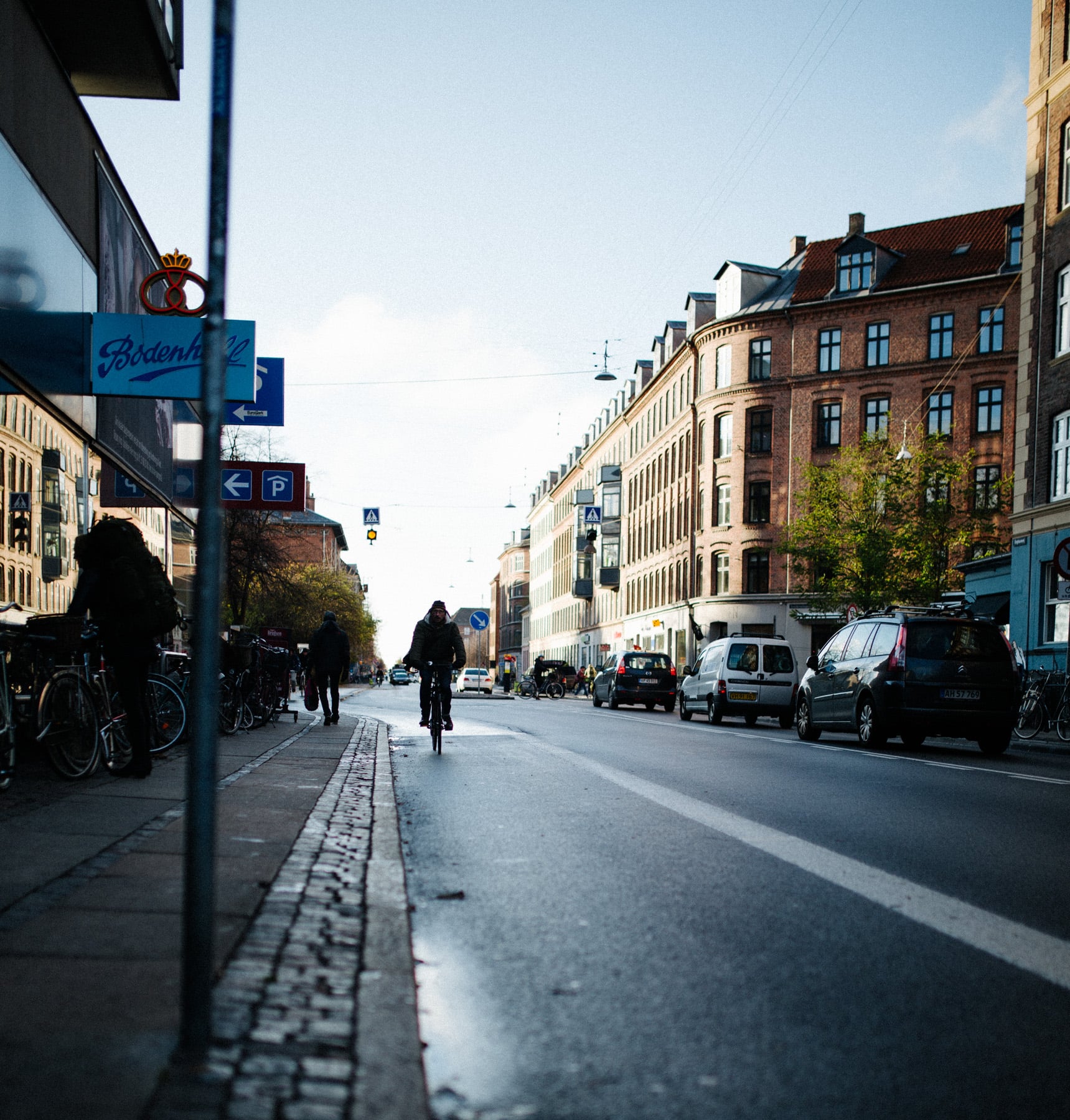 Of course the day wasn't over. I headed to Republikken to finish up work, only to discover they closed in 30 minutes, at 4pm. As I was leaving, the guy across from me was packing up so I remarked sarcastically, "Just gotta wrap up this ticket, and the next 400." He laughed and said, "It's always the next one." I instantly knew he was American, as one does when one travels abroad as a fellow American. Since we were both leaving around the same time, we started chatting. He's from San Francisco, and he's a designer. He's traveling a lot like me, looking for local experiences rather than ordinary ones.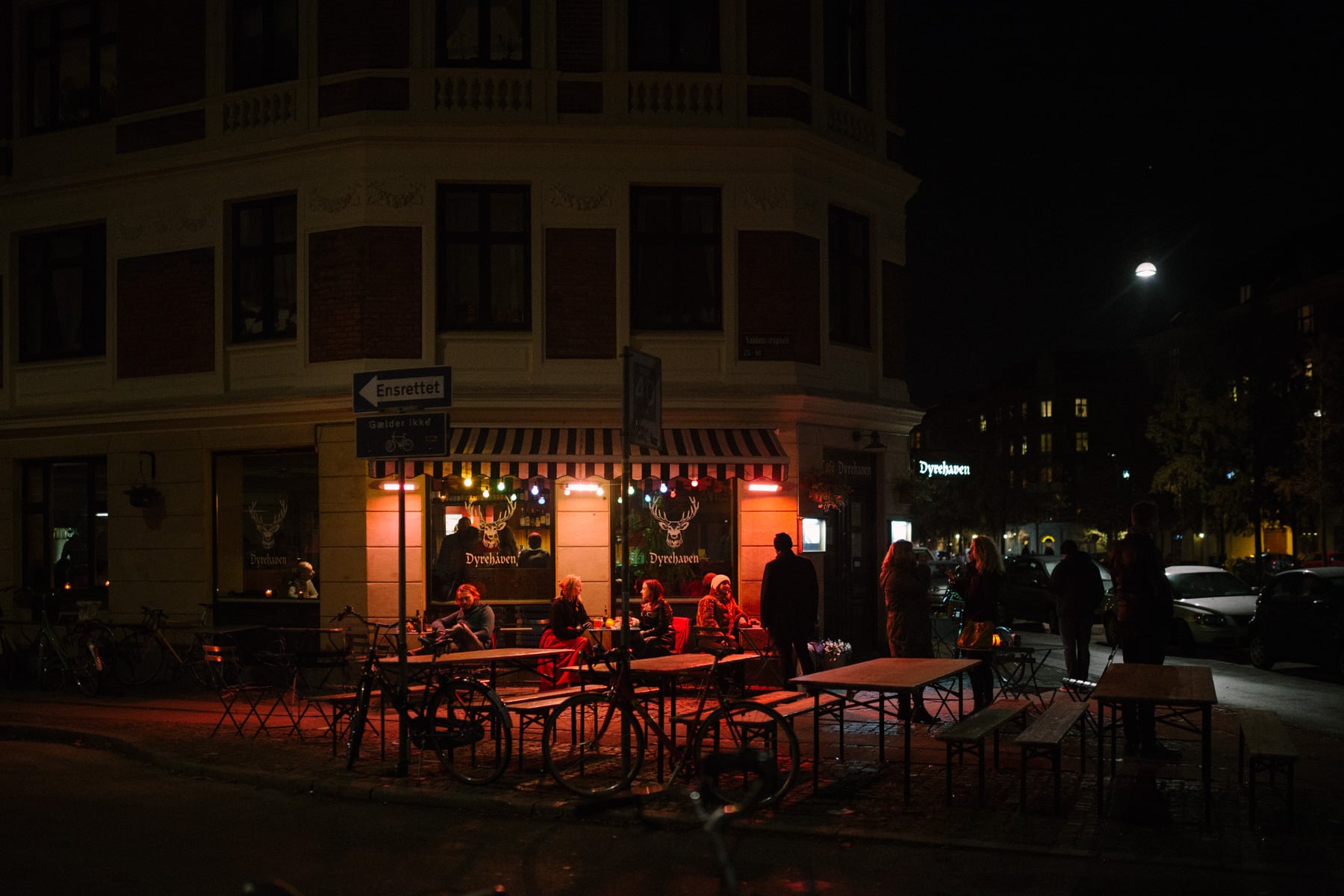 Then off we went to a bar, which was the one I'd been to the night before. So I suggested food and we went to Dyrehaven, which, yes, has a logo using a typeface you'd see in a D&D game. My Airbnb host suggested it for food and a hangout place. It turned out to be fantastic as well. We spent a few hours there, discussed photography a bit, and decided to go shoot photos on the street ... until that didn't work, because the street was poorly lit. So Jeff and I went back to Dyrehaven, he collected his bike, we walked to a parting place, and said good night so I could finish up work for the evening. He has a long walk with someone from Tinder tomorrow so he needs to sleep.
---
I'm missing some details of the day, like the messages I need to reply to and why my posture has declined in the past few months but today was amazing to say the least. It's why I travel. I meet random people everywhere I go. When I arrived in Copenhagen, I commented on someone's tattoo on the metro and we talked the rest of the ride. People stared. They always stare. But it was fun and I got to talk to make someone laugh a bit, so I'm happy.
At this point, it's time for sleep. I'll see you again soon, I promise.