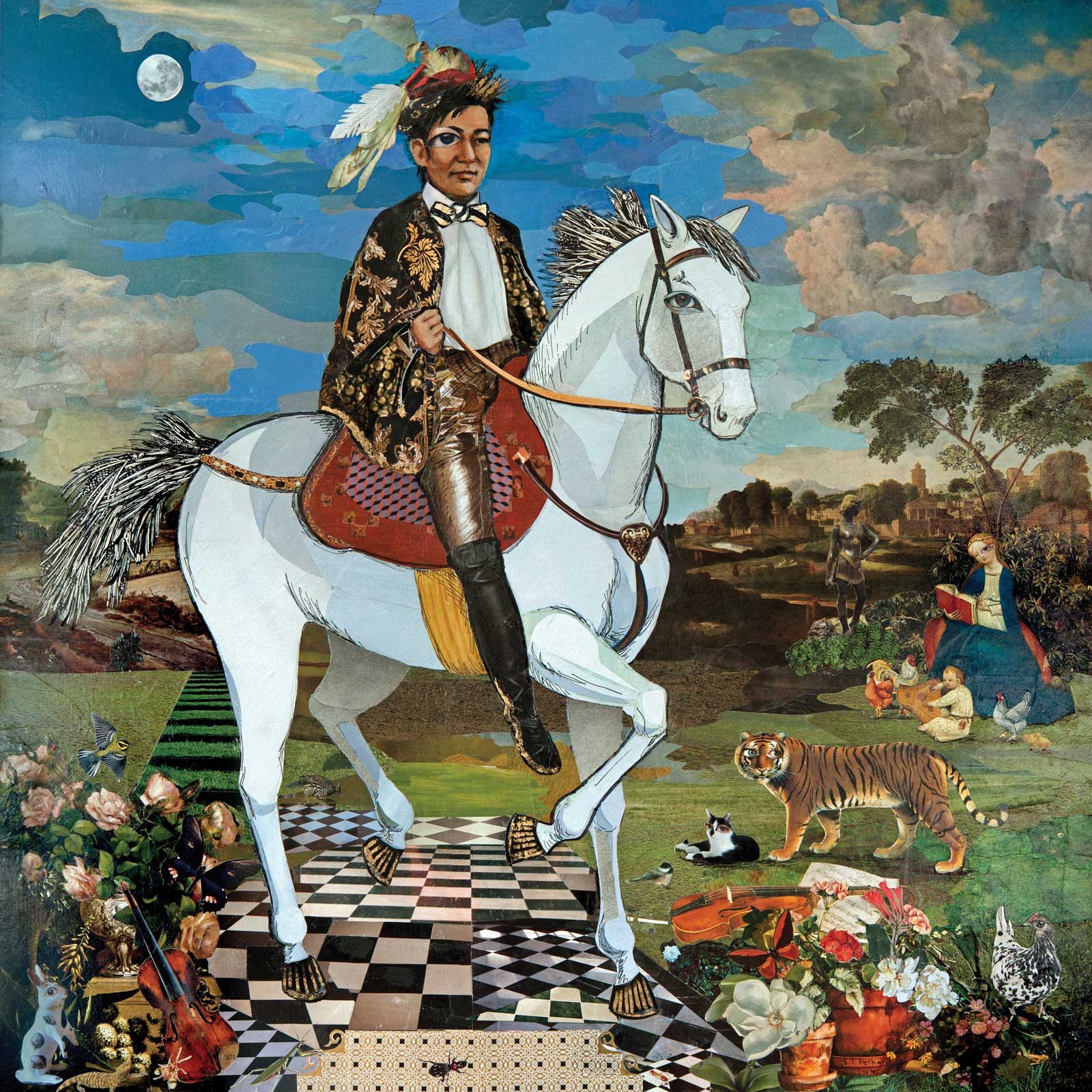 It's time for a music recommendation and album review, methinks. About a year ago, I started listening to the funky, witty, and sometimes downright confusing Kishi Bashi. When I first found his stuff, I wondered what on earth the words "Kishi Bashi" meant. It is in fact a shortened version of the name Kaoru Ishibashi, the solo musican who is Kishi Bashi. He plays guitar, violin, and keyboard, as well as programming all his stuff. And he's just brilliant.
I first heard Kishi Bashi in one of Nanalew's videos on YouTube. She used his song "I Am the Antichrist to You" as the soundtrack. That song is one of his more mellow works, but the others are unlike anything I've heard before. Rdio's related artists section thinks he is similar to Imagine Dragons and Vacationer. Definitely not the former; the latter is closer, but his mood is far different. Spotify pairs him with other experimental artists, like Grizzly Bear and Yellow Ostrich. I still disagree: his overall tone is completely different. Lastly, iTunes thinks he sounds like Lord Huron. That's just wrong. I think the best explanation of Kishi Bashi's sound is to say that he's as whimsical as Owl City was in the Ocean Eyes days, but more experimental and quirky. His music would be right at home in a children's film.
Last year, one of my favorite songs was "Manchester" from Kishi Bashi's first album, 151a. The album title translates to "once in a lifetime", and it fits perfectly. It's a very mystical and optimistic track. The first time I heard it on Rdio, I immediately headed to the Amazon MP3 Store and purchased his nine-track album. Some of the songs took a while to grow on me, but my favorites remain "I Am the Antichrist to You" and "Manchester". His new album is why I'm writing this, though. It's much different than his first, and I love it.
Track names aren't usually a topic of discussion. Kishi Bashi's new album Lighght is the exception. The first song is a sort of intro, just like "Intro / Pathos, Pathos" (I have no idea what that means) from 151a. Then he jumps in with "Philosophize In It! Chemicalize With It!" The violin plucking and overall fantastical tone would be perfect juxtaposed with a beautiful summer day. The lyrics are very strange, beginning with a conjunction and ending with the song title. In between there's talk of love, a wedding, and flying.
Time to begin the track-by-track review.
If you think the second track sounds strange, "The Ballad of Mr. Steak" will still manage to catch you by surprise. In it, Ishibashi unites lively dance synths and household foods with his ever-interesting repertoire of fictional songwriting. If you read the lyrics, you'll probably wonder what the point of such music is. For me, it's great for a glum day. There's something about ridiculous tales that stretches your neck a bit, forcing it into a sun-bound position. This song wasn't particularly catchy for me, aside from the hilarious lyrics, but catchiness comes in different forms.
"Carry on Phenomenon" is one of the less outlandish tracks on the album. Well, the melody and beat are at least. The lyrics are still mysterious. I really enjoy this song, despite it's chorus being reminiscent of Fun's "Carry On". Toward the end, it jumps into 8-bit territory along with what sounds like a half-broken orchestra.
"Bittersweet Genesis for Him AND Her" is difficult to explain. It's the longest song lyric-wise, but it's more of a story than a song. In it, Ishibashi tells an alternate Adam and Eve-type story. He does more talking than singing, really.
Let's stop there. The next track almost sounds like something out of China, and the one following it is literally a question and answer thread. Neither of these is bad, just too strange to explain. I'd recommend simply listening to the album on Rdio or Spotify. For a second album, Kishi Bashi did a fantastic job. He explores new territories and keeps things interesting with "Hahaha", a two-part song of love. Yes, there's a song named after an evil laugh. It's amazing. I love artists that are comfortable with being arbitrary. Ishibashi's music transports me to a completely different world, just like Nintendo's games did when I was a kid. I wish more people made music like this.