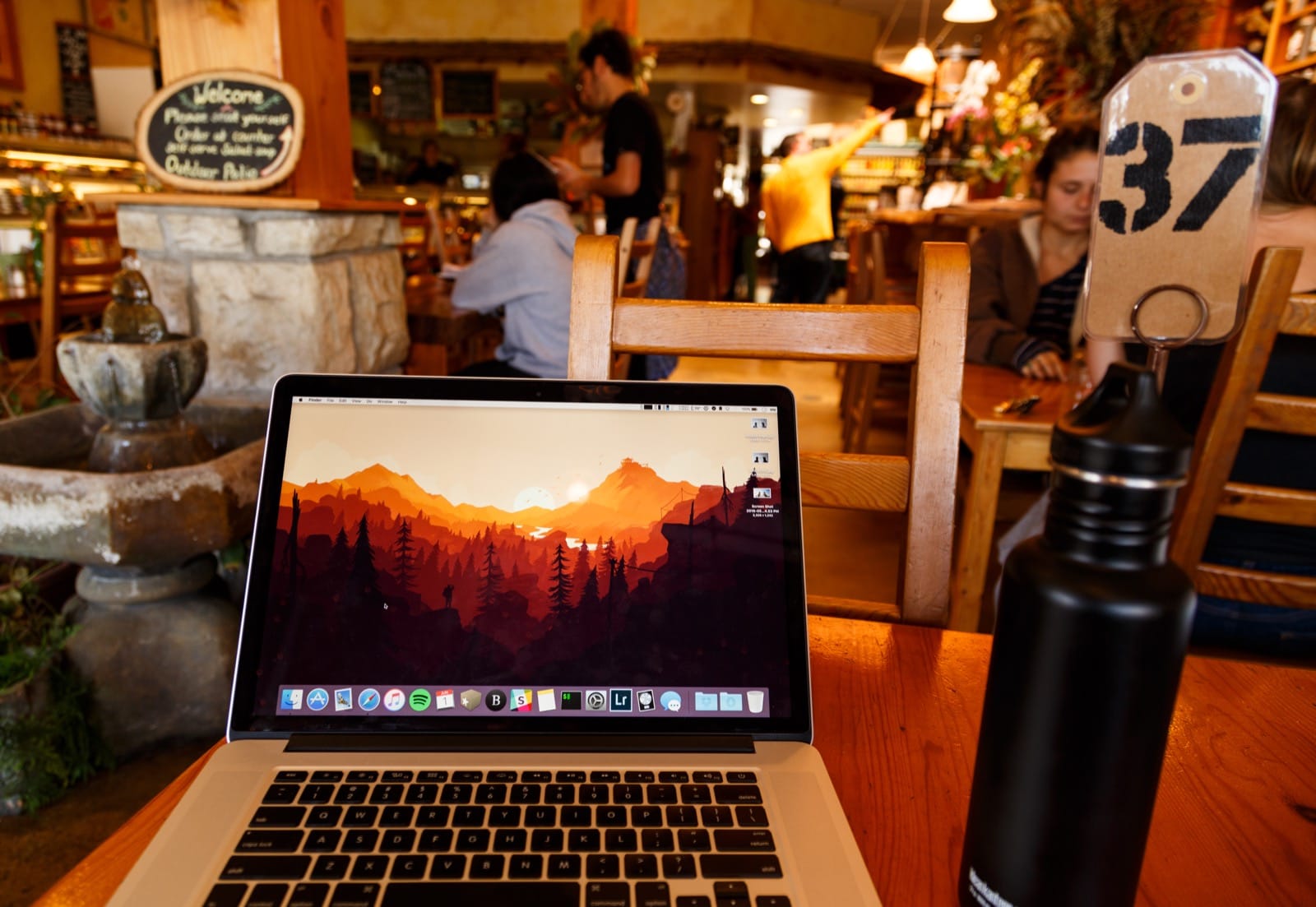 Well today was a bit weird. It's only halfway done right now, and I'm at a cafe in downtown Santa Barbara called Savoy. I got a Gibraltar sandwich, named after a local mountain. There's no WiFi here, so it's a great way to kick things off by using up some of my data. Luckily, my job doesn't require any video uploading or data-intensive things like that.
---
Skip forward and it's the evening. I had my alarm set for 6am this morning as usual, but I just didn't want to wake up after going to sleep at 10:30pm so I switched it off and went back to sleep. Ever since I ran a photo booth last Saturday and dropped my roommate off at the airport at 4am on Friday, my energy has gone downhill. Trying to get it back and launch this cool new project as well, and it's proving difficult.
Most of today was a blur. I started work later than usual so I didn't have a chance to plan where I was going to work from. I just stayed at home for a bit and planned to head out before a photo session I had this afternoon. Then I made it to Savoy. I've been there before, I just haven't done any work there. The last time I went was when my parents were in town a few months back. We got breakfast, and I've actually only ever been there for breakfast so it was nice to try the lunch. The Gibraltar sandwich was okay. I'm not a big white bread guy, but the mix of meats was fun.
I really only worked from Savoy for 15 minutes while I ate lunch because one of my favorite coffee shops, the French Press, is a few shops down. I ended up there for about two hours to do the rest of the day's work. I always get an Arnold Palmer at this place. It's the best balance of energy and refreshing goodness. I just don't drink coffee; I spend time at coffee shops though.
Today's "interaction" didn't really happen. I was hoping to get a chance to talk with someone, but I got pretty caught up in work and was working on some philosophy things in my head. The highlight of the day was definitely when I walked in to the French Press, though. I made a smoothie earlier today and I always use blackberries. Do not use blackberries in your smoothies if you want your teeth to look unsuspecting. I thought mine might have a bunch of black specs in them so when I walked up to the counter I immediately asked about it, and my opening line was "Okay so first off, weird thing..." and the girl slapped the counter, started laughing, and took a few steps to the side. She then wished to know my request. It was great.
---
I don't expect every day's format to be the same. I wanted to model these after something like Casey's vlogs, but that's pretty hard since no one likes reading timestamps and I don't like writing them. Those kinds of stories are just awkward anyway. It's better to write something in retrospect and reflect on it, and I hope it's better for you to read them like that too.
Oh, and for the organization of things, I want to do them in seasons. The first was supposed to be coffee shops, and I think today holds true to that so I'm tagging it with Season 1.
---
Tomorrow should be a bit more normal (aside from it being one of my weekly days off). Right now I'm driving a Volkswagen Jetta TDI that's my mechanic's while they tune up my little Golf TDI. I just bought the thing and it already demands all this money from me. Cars. They are literally the story of my life.